MASTERPISS THEATER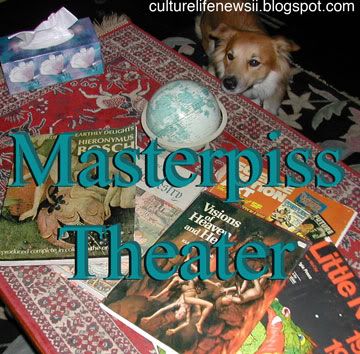 A cartoon by Elaine Meinel Supkis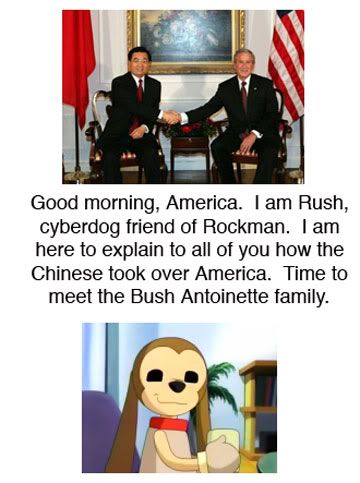 From Xinhuanet:
Chinese President Hu Jintao and US President George W. Bush agreed here Tuesday to enhance mutual trust and cooperation and make concerted efforts to develop bilateral constructive and cooperative relations.

The two presidents held talks Tuesday afternoon right after Hu arrived here to attend the summit on the 60th anniversary of the establishment of the United Nations.

During the meeting, Hu pointed out that the two countries have made important progress in the past few years in exchanges and cooperation in bilateral and international affairs, with their common interests being increased, spheres of cooperation expanded and their cooperation basis becoming increasingly solid.
Solid as a rock. Bush asked Uncle Hu for $500 billion in loans and Uncle Hu said yes, so long as America is now a satrapy of China. So tonight's show is how the USA sold it's soul for some yuan and a cheap flat screen TV.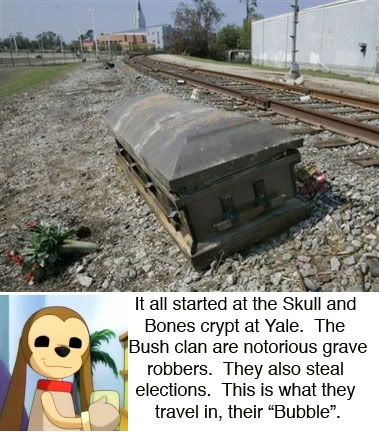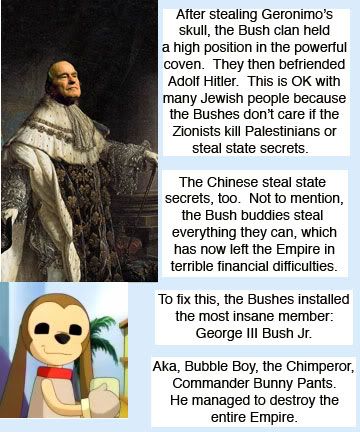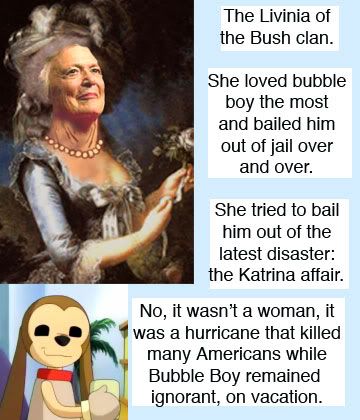 From CNN:
Barbara Bush, who accompanied the former presidents on a tour of the Astrodome complex Monday, said the relocation to Houston is "working very well" for some of the poor people forced out of New Orleans.

"What I'm hearing, which is sort of scary, is they all want to stay in Texas. Everyone is so overwhelmed by the hospitality," she said during a radio interview with the American Public Media program "Marketplace." "And so many of the people in the arena here, you know, were underprivileged anyway, so this is working very well for them."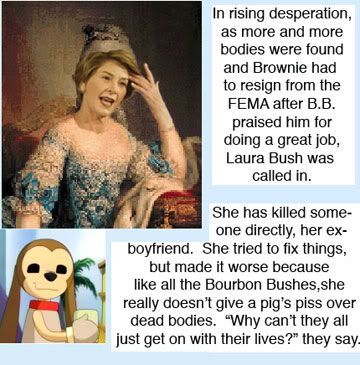 From Yahoo
Mrs. Bush said Tuesday that much more human good than bad has come from the disaster, despite what people see on TV. She said the evacuees she has met in her three trips to the Gulf Coast are hopeful and thankful that they don't have to start from rock bottom because of the donations and the kindness of strangers.

"That's what I've seen at each of the shelters I've visited," she said. "I've never heard a single word of complaint."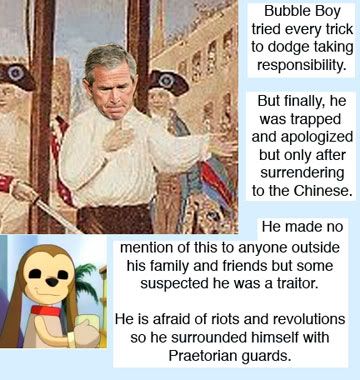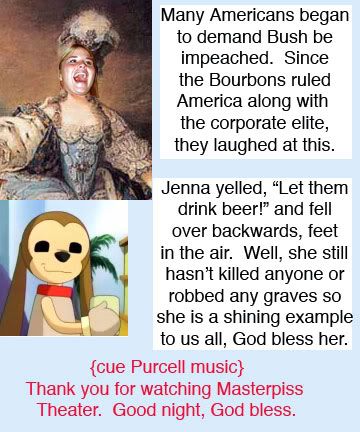 To return to homepage click here